I've loved his voice from the moment I heard him on tracks with BOB and Travie McCoy...Bruno freakin' Mars.
He's undoubtedly had monstorous success over the last few years and now 2014 is going to start off with a HUGE bang! He's your headliner for the Super Bowl Half Time show! I'm excited, he's excited, you're probably excited, too...it's going to be absolutely amazing.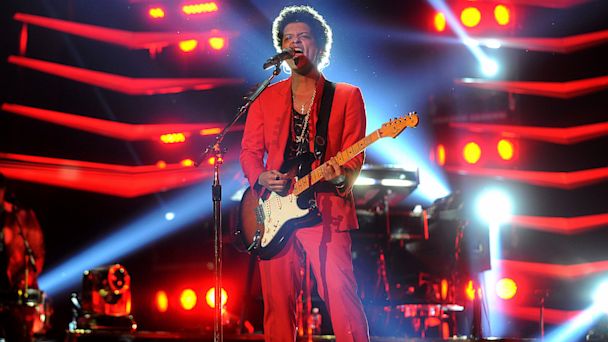 I thought this article was great to learn a few things about Bruno that maybe you didn't know already...like, what's his REAL first name?
Find out here: http://abcnews.go.com/Entertainment/things-bruno-mars-superbowl-performer/story?id=20202254